Lab On Locale 365 SUBSCRIPTION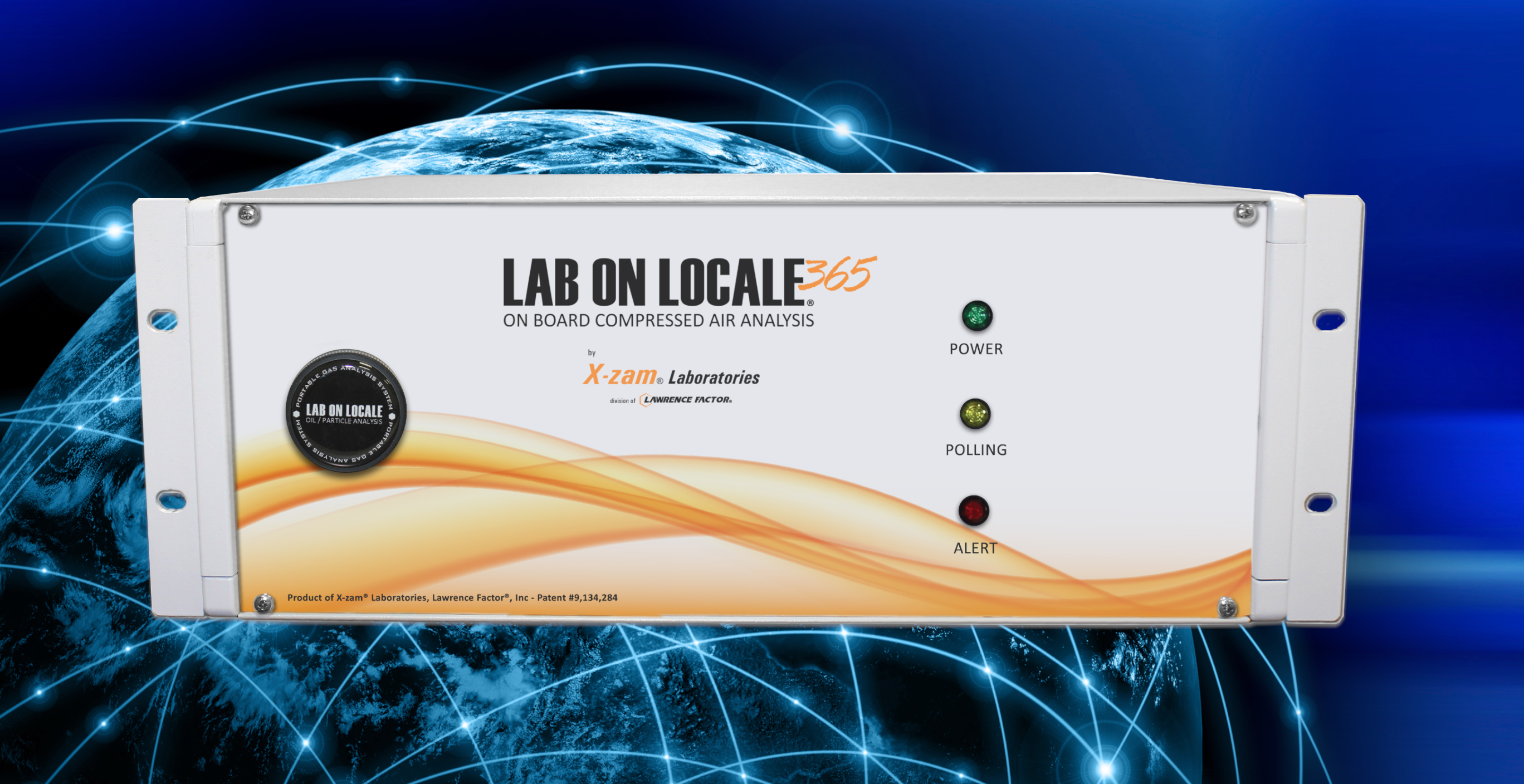 Annual Subscription
A one-year X-zam® Labs subscription is provided with every new Lab On Locale® 365. This translates to benefits covering most every aspect of breathing-air quality monitoring & testing. Subscription begins on the registration date and may be renewed annually (fees may apply).
Click below to learn more:
▾

Constant Monitoring with eAlerts

Monitoring is dedicated to the one air-source the Lab On Locale® 365 is mated with. Whenever the Lab On Locale® 365 is powered up, it automatically begins monitoring against a pre-determined breathing-air standard. So long as there is an Internet connection data will be saved to the X-zam® Labs cloud. eAlerts will be transmitted according to settings of the interface (e.g. substandard air, device failure).

▾

12 Accredited Air Tests

With each subscription 12 accredited tests are provided and may be used at any time through the year. It's important to recognize that these 12 tests assist Fire Brigades in meeting the requirements of NFPA® 1989 '13 and other safety requirements.

▾

Web & Mobile Apps

Dedicated web and mobile apps are assigned to each Lab On Locale® 365. From there users may set-up/change settings, initiate tests sequences, view data, and print reports.

▾

Software Updates

Software updates will occasionally be made to the operating system of the Lab On Locale® 365 while it is connected to X-zam® Labs. There are no fees for this so long as subscription is active.

▾

Validations, Val-Gas

Validations and reference scans are required periodically in order to assure the accuracy of the machine. When required, these validations are conducted through on-board apparatus and remotely controlled by X-zam® Labs. The val-gas canister is supplied with each new Lab On Locale® 365 machine. Val-gas must be replaced periodically and is supplied by X-zam® Labs on as-need basis.

▾

Annual Calibration, Canary Swap

Included with each subscription renewal is a periodic swap-out of the "Canary module".This module is the heart of the system containing the laboratory technology. At renewal time, a module is pre-shipped to the Lab On Locale® 365 administrator to ensure maximum uptime. The process is as simple as sliding out the old module and sliding in the new one.


Lab On Locale® 365 back view with Canary module

▾

Supplies

Certain consumable supplies are provided on as-need basis. These include items such as filter discs employed in obtaining oil/particle specimens.

▾

Alternate Testing

An optional accessory is available which enables users to test air from another source such as an alternate compressor.

▾

Instructions, Support, Warranty

Technical, installation and operation instructions are provided at the user interface. These instructions, user support, and updates to training are always available to registered operators. Each annual subscription (and renewals) includes full parts & labor warranty.

WARRANTY: Company warrants to the end user Customer that the Equipment will be free from manufacturing defects in material and workman- ship for a period of 365 days from the date of original purchase.