ABOUT Lab On Locale
®

365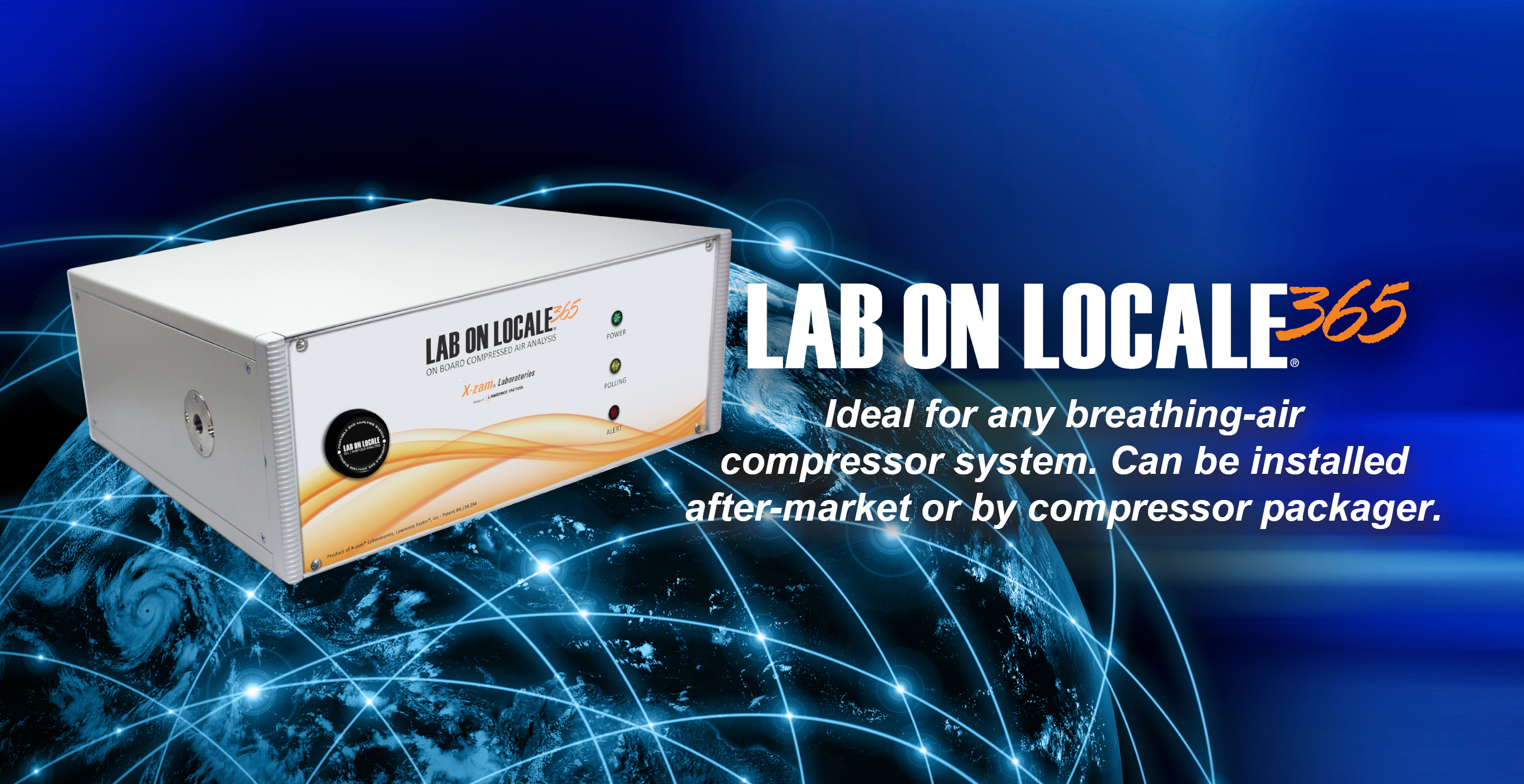 Air Tests On-Demand – Meeting worldwide standards
Constant Monitoring – Of up to 8 contaminants
eAlerts – Sent to unlimited devices
NFPA

®

Compliant – Satisfies air analysis requisites, including NFPA

®

- 1989'13
Web & Mobile Apps – Providing controls, test reports, & history
Validation – Remotely implemented by X-zam

®

Labs
Annual Calibration – Easy & quick, via swap-out modules
A Continuous Monitor
Lab On Locale® 365 is both a continuous monitor, likened to an alarm system, and it's a method to obtain 3rd-party analysis of breathing-air… in real time, receiving test results within minutes! The device hangs on any compressed air source/compressor and taps into the air stream for full vigilance 365 days/year. That translates to breathing-air compliance every day, every hour.
View Data
Each Lab On Locale® 365 machine is given a dedicated web interface where its user(s) can monitor the air system, view historical data, use mobile controls, initiate air tests, and obtain printed reports. Lab On Locale® 365 fulfills the air analysis requirements of all NFPA®* standards, including NFPA-1989.
Click "Process" below to learn more.
* National Fire Protection Agency